Car rental in Rome airport Fiumicino from Naniko – Car hire in Italy at low price
If you desire to take a car immediately of arrival to the airport of Rome and return it here or to another place of the city, it's easy to organize addressed to auto rental company Naniko. In the moment of getting-up your preliminary orderjust you need to indicate the addresses of vehicle pick up and return.
The car rental in airport of Rome Fiumicino will make your trip to Eternal City really remarkable. Discover the stupendous Rome together with Naniko.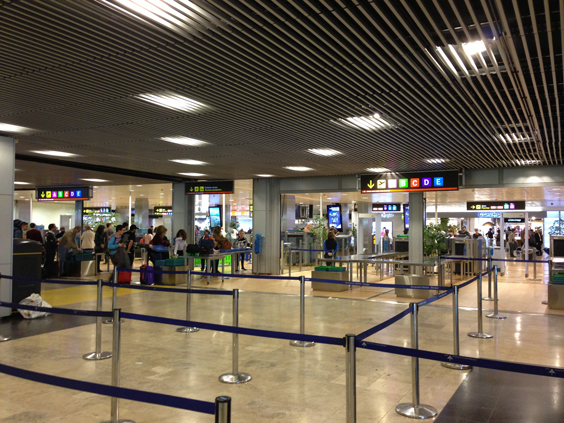 Rent a car at guaranteed low price and comfortable cars!
You just have to fill in the form of preliminary order on our web-page. Not needed to wait anything, using our fast service, you will get immediately the answer about availability of chosen vehicle, directly in airport.
Our services:
Road assistance in case of troubles
Extra devises: baby chairs, GPS-Navigators, roof baskets, snow chains etc.
Insurance CASCO; costs of insurance included in price.
The possibility to return the car in any suitable for you place.
Working staff always in clients disposition
Address immediately to the office of car hire Naniko in airport of Rome, to learn about all offers of renting available or book it through our online system. In both ways, together with our gentle staff you will find the best solution of vehicle according to your requests and mobility.
Airport Fiumicino in Rome
Intercontinental airport of Rome named after Leonardo da Vinci also named Fiumicino is situated in 25 kilometers to south-east frome the city. Military airport, It's the most important in Italy and sixth airport of Europe in the meaning of air traffic. More than 100 international airlines are operating through to the different destinations of the world.
The airport was opened in 1961 and had just two lines. For today the airport serves approximately 37 million passengers annually.
Useful information about firport Fiumicino.
Airport of Leonardo da Vinci disposes of four terminals: Т1, Т2, Т3 и Т5, for internal, international and intercontinental flights.
Inside of long shore territory there are parking spaces, containing almost 4 000 places for auto for long stay parking, possible to book online. Another covered parking – Exclusive is situated on the second level of Comfort E.
The airport is easy accessible from the city by the highway A91.
Do not postpone your car hiring in airport Fiumicino of Rom; Naniko's cars are here for you!
FIND ALL NANIKO LOCATIONS »
Italy »

Rome Fiumicino Airport