Rent a car in Tbilisi, throughout Georgia – Car hire at best deals from Naniko
The company Naniko offers the most convenient and quality car rental in Tbilisi. Anyone will be able to hire cheap car, complete with every comfort and with all amenities.
Wide choice of machines: if you go to the mountains for you we have a 4×4 car; for driving to business meetings we can offer business-class car; for walking around the historic cities and on the Black Sea coast – luxury convertibles; for travelling with a large team of friends or family take a comfortable minivan rental.
You can take a car from our company, both for a short and also for a long term.
We offer an opportunity to take the car out with accessories: baby seat, luggage cart, bike holders and so on…
Rent a car in Tbilisi without a driver – this is a service which is simplified by us. For implementation of the booking you need to send us the following documents: passport and driver's license. Select the desired car and book it, you can right on the site.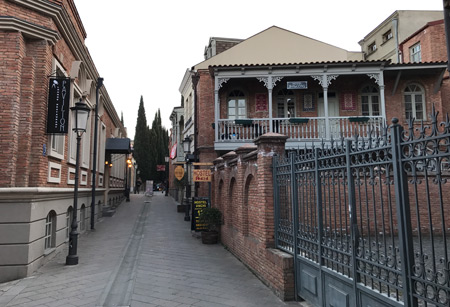 Renting auto in Tbilisi from Naniko it – unlimited mileage, insured cars in the best insurance companies, guaranteed  best prices and 24 hours service, a large selection of vehicles.
The best way to get maximum pleasure from traveling through the city of Tbilisi – is to take auto from Naniko.
Tbilisi
Tbilisi – a city that has a history of many centuries. Therefore, it is always interesting and nice to travel in the city, where you can find a huge number of centuries-old monuments.
The most interesting places to visit are:
Narikala Fortress – dates back to IV century. Perched on a high hill, from which is a beautiful view of the city.
Sameba Cathedral – Highest Cathedral in the Caucasus.
In the old part of the city you can find churches and monuments that date back to centuries.
To get acquainted with the Georgian culture and life of the Georgian people, you can go to the following museums: Museum of Georgia named S. Janashia Ethnographic open-air museum.
In the evening you can drive to the park of  Mtatsminda, stroll in the beautiful park and dine at the funicular. The city is full of restaurants where you can taste Georgian national dishes and delicious Georgian wine, accompanied by folklore program.
Sulfur baths – well known outside the country. About these baths wrote in his memoirs even Alexander Pushkin.
And if you really want to feel the soul of the city, you should definitely enter in Dukan. Here Niko Pirosmani painted his famous pictures.
In this city you will be welcomed with hospitality, here await you interesting days and unforgettable experience.
Take a car in Tbilisi from Naniko and get the most pleasure of your trip.
FIND ALL NANIKO LOCATIONS »